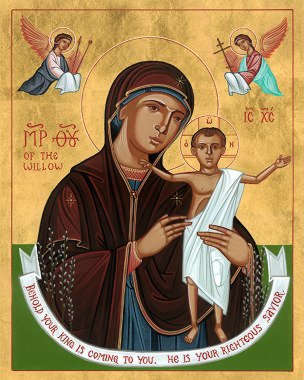 Our Lady of the Willow
Prelude
The Angel exclaimed to her, full of grace:
Rejoice, O pure Virgin; again I say rejoice!
Your Son is risen from the grave on the third day
and has raised the dead.
Let all nations rejoice.
Shine in splendor, O new Jerusalem!
For the glory of the Lord is risen upon you, O Sion;
sing with joy and rejoice!
And you, pure Mother of God, rejoice in the resurrection of your Son.
Return to Index.
Copyright © 2001-2003 by Robert L. Schwind. All rights reserved.